Youth Recreation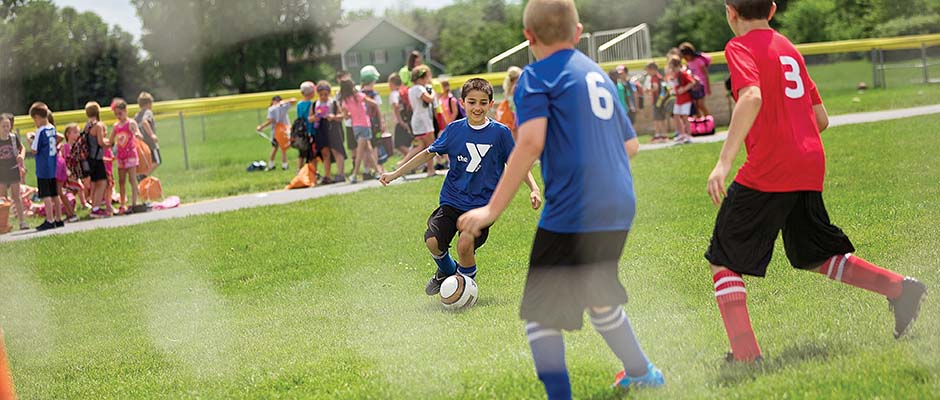 With the rise of television, video games, the internet, and all the other sources of entertainment available to them, it's now more important that children are active throughout the day and getting the exercise they need to grow. The Center for Disease Control and Prevention recommends at least 1 hour of exercise per day.
But there's no reason this hour has to be boring. At the Metropolitan YMCAs of Mississippi, we're proud to offer children a number of ways to get active for at least one hour every day, make friends along the way, and even pick up some personal skills that will help them when they grow up. If you're looking for a fun way to get outside, look no further!
We offer a number of youth programs, including a variety of sports, swimming activities, and camps for kids and teens of all ages. YMCA sports offers children an opportunity to learn how to play most sports in a less-competitive environment. All of the sports programs have implemented special rules dictating guaranteed playing time for all participants that ensures your child a great opportunity to play.
The YMCA views its sports programs as a vehicle to instill its Four Core Values, including honesty, caring, respect, and responsibility into all of the participants. The YMCA puts a large emphasis on teaching the importance of teamwork and good sportsmanship, and does so in a less competitive, instructional environment where a child's self-esteem is lifted guaranteeing a higher level of success.
The goal of the YMCA for every child is to have a fun, safe, and productive experience in any sport offered, as the YMCA believes that the overall well-being and success of the athletes is more important than winning.
Currently Registering for the following programs: