Fall Prevention
Fall prevention awareness saves lives.
Be proactive and learn more from one of the Y's fall prevention classes!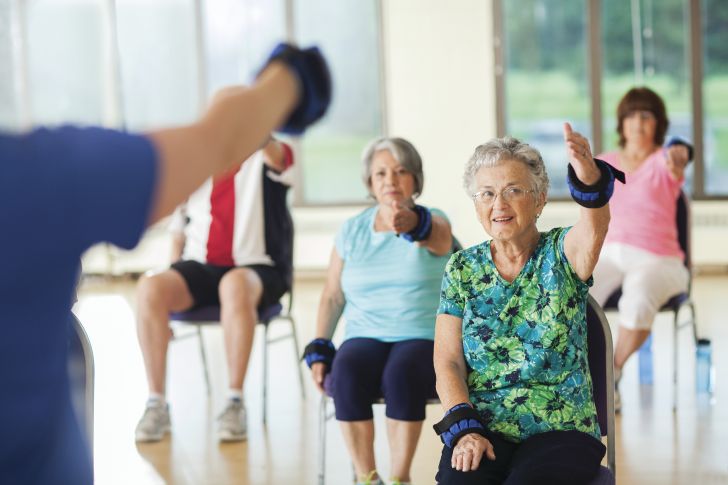 Metropolitan YMCAs of Mississippi's Fall Prevention Classes
ENHANCEFITNESS
This program helps improve balance and strength to help older adults live more actively and functionally. It's perfect for groups living with arthritis or at risk for falling. The participants stay together for the entire 16 weeks, so while it is group exercise class that meets three times a week for one hour, it becomes a community. Registration required.
August 28 - December 22, 2023
Mondays/Wednesdays/Fridays
11:00am or 1:30pm - Flowood Branch
9:30am (MW)/ 10:30am (F) - Clinton Branch
Members: Free/Nonmembers: $150
MATTER OF BALANCE
If you or a loved one fears falling, this class is for you. Join Matter of Balance to improve activity levels and reduce the fear of falling. This mostly discussion based course includes some light exercise that can be done at home.
Registration required.
August 30 - October 18
Wednesdays 12:00pm - 1:30pm
Flowood Branch
Members: FREE/Nonmembers: $30 
Fall Prevention Awareness Week is coming! Save the date: September 18 - 22, 2023!
Join the Y, the Mississippi State Department of Health, and the National Council on Aging for Fall Prevention Awareness week in September.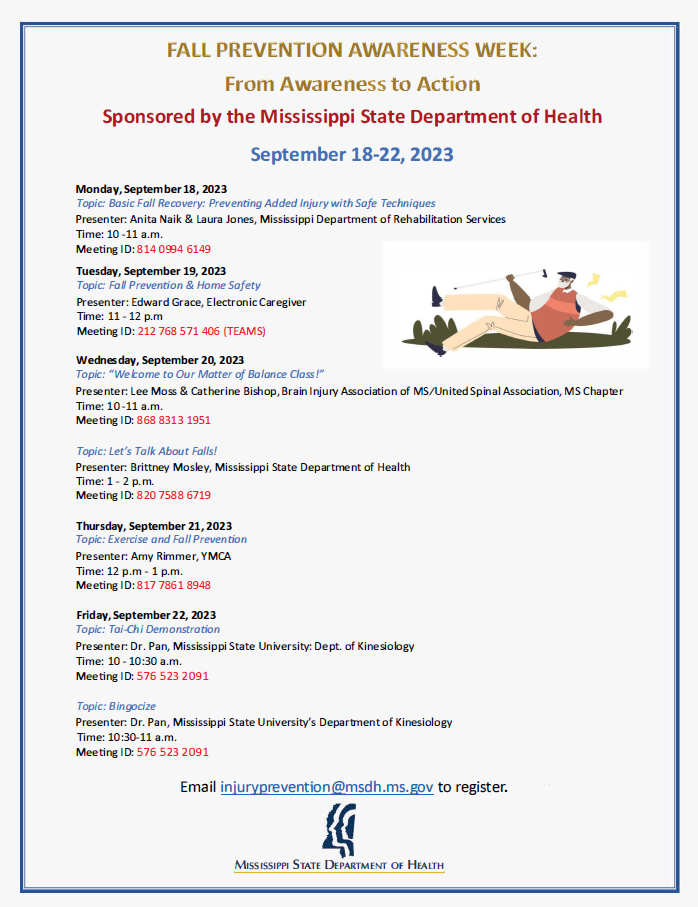 There will be webinars offered every day as well as some exercise demonstrations at the Flowood and Clinton Branches. Stay tuned for more information. 
Utilize local and government resources!
National Council on Aging: promotes healthy aging and empowering older adults to live healthier! Visit www.NCOA.org for those resources. 
National Institute on Aging: publishes collections of fact sheets that offer practical advice on health related topics for older adults. To order publications, call 1-800-222-4225. For health videos, visit www.nihseniorhealth.gov/.