Personal Training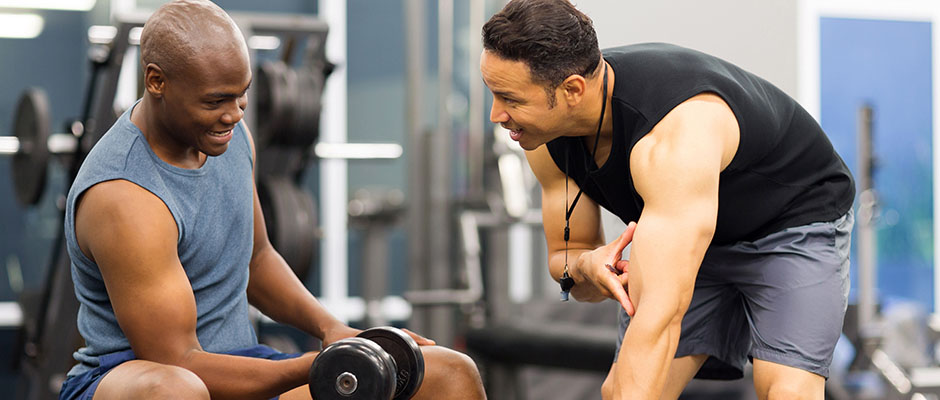 We all need that little extra push when it comes to fitness, and a personal trainer can provide the motivation you need to get and stay healthy.
Whether you are trying to lose weight, condition yourself for a sports activity, or simply desire to improve your overall fitness, a Y personal trainer adds accountability, encouragement, and in-depth knowledge your wellness routine. A personal trainer prepares your workout agenda, specified to you, and motivates you to do your best.
Our trainers personalize workouts based on your lifestyle—from working professionals to athletes to new moms and more. You'll achieve maximum results and avoid injury with a Y personal trainer on your side!
Let the trainers at the Y design a customized plan for you!
You'll register for personal training with the specific trainer that YOU choose. Scroll to see our personal trainers and their specialties and availability. Then email us by clicking a branch to get more information about our Personal Training packages or to schedule an appointment.
Personal Trainer Specialties/General Availability


 
Kathia Medrano: Strength training
Weekday mornings from 8:00 am-10:00 am

Monday-Thursday evenings from 4:00-7:00 pm

Saturdays from 8:00 am - 2:00 pm

Sundays from 2:00 - 5:00 pm
Skye Roden: Flexibility; mobility; rehabilitation; weight loss; Parkinson's
Sunday afternoons

Monday-Thursday evenings
Martha Millsaps: Weight loss; mobility; Pilates 
Tuesday and Thursday: 2:00 PM-4:00 PM

Monday or Friday: 1:00-2:00 PM
Joel Withers: Muscle building; weight loss; strength training
Tuesday and Thursday mornings and afternoons 

Monday or Wednesday afternoons
Jimmie Lucas: Muscle building; weight loss; strength training; speed and agility training
Mondays, Tuesdays, and Thursday mornings 

Wednesday afternoons

Evenings availability varies