YMCA Corporate Membership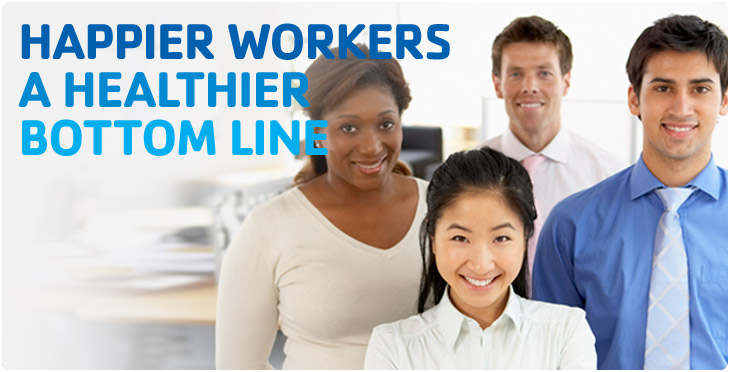 Healthy employees create successful organizations by increasing a company's productivity, decreasing absenteeism, and lowering health care costs. A YMCA worksite wellness program can help your employees and their families.
What better way to promote a healthy and productive workplace than with a corporate membership at the YMCA! Corporate memberships allow your employees to have a city-wide membership at a reduced membership fee. Along with their access to our fitness facilities, they will also enjoy discounts on programs, youth sports, summer and holiday camps, and after school care!
Benefits of participating in our corporate membership program include:
Unlimited access to 4 Metropolitan YMCAs of Mississippi
Over 200 weekly group exercise classes including boot camp, indoor cycling, yoga, Pilates, Zumba®, water fitness, and more
On-site child supervision and youth activities
Members-only rate on swim lessons, sports, day camps, personal training, and other fee-based programs
Access to various small group programming
Community and social events for the entire family
Nationwide access to more than 2,400 YMCAs across the country through the YMCA's AWAY program
Access to YMCAs anywhere you travel with the YMCA Nationwide Membership
Convenient payroll deduction with no joining fee
Optional employer contribution plans
For more information on the YMCA's Corporate Membership, contact your local branch.