It's Giving Season.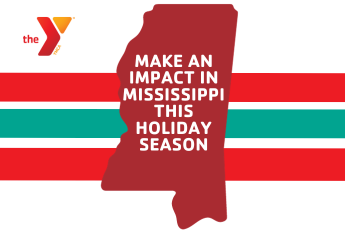 What will you do to help your community?
The Y wants to build stronger individuals, stronger families, and stronger communities.
With the contributions of people like you, financial support can make every facet of our community stronger. In 2023, support has accomplished:
Providing over $26,000 in financial assistance so that youth, who otherwise couldn't afford it, could have access to quality after school, summer, & sports programs.
Changing the lives of 50 Parkinson's participants and their families in the Steady and Strong Parkinson's Wellness Program.
Serving over 145,000 meals to Jackson area youth through the YMCA's Food Program.
Teaching 270 youth swim lessons for free so they could learn key water safety techniques.
Having over 225 of youth in afterschool childcare and summer day camp programs.
Teaching 94 active older adults fall prevention techniques.
With your support, the Y can:
Implement LiveStrong at the YMCA: A program for cancer survivors that provides individualized programming and a support group.
Reach more individuals living with Parkinson's and their families by investing more in the Steady and Strong program outreach
Expand our afterschool and summer programs to provide quality, affordable childcare for more families
Reduce food insecurity by providing more meals
Expand the adaptive sports programs to include more individuals and youth
DO SO MUCH MORE!
Please consider a contribution on Giving Tuesday or beyond. The Y appreciates your trust and confidence that your donation, through the Y's efforts, will make a significant difference for people in the Jackson area.